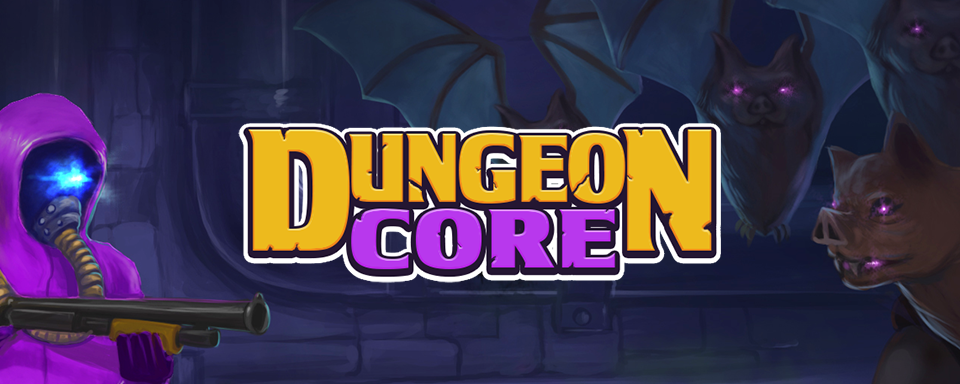 Dungeon Core
A downloadable game for Windows
Note: This game is in Early Access. It's fully functional, well-polished and you can play it to the end. We will continue to add stuff. Wishlist here: Steam wishlist

You set out on a mission to clean up a failed government experiment, which has left radioactive beasts in the sewers and beyond. The goal of the experiment was to create controllable, weaponized beasts by mutating animals using radioactive substances. The experiment failed when they lost control of the beasts. The clean-up crew (liquidators) all, except for one, perished in an attempt to regain control. You must now descend, find the nuclear core & destroy it.


Dungeon Core is a roguelite game where you get to explore the sewers and an abandoned facility where you'll fight mutated creatures. You can upgrade 9 different permanent bonuses. So even if you fail you get to keep some of the tech you've collected. This tech can be spent on permanent upgrades, in shops the next round or to upgrade the shops. Every new run has a unique randomly generated map to explore.



Permanent upgrades to help you on your journey
A dozen of weapon that can be upgraded with stats
Lots of items & upgrades
Unique dungeons each time you play
3 different themes
Play with mouse/keyboard or a controller
Purchase
In order to download this game you must purchase it at or above the minimum price of $11.99 USD. You will get access to the following files:
Comments
Log in with itch.io to leave a comment.
Just curious - what engine was this made in?
is this bootleg nuclear throne
Whaaaat no WAY my dude! Check it out you will NOT be disappointed 😁
Reminds me more of Enter the Gungeon tbh
Is this Early Access? It's shows it on the Steam page.
Yes, I've updated the notice at the top to make it more clear :) Thank you.
damn its like enter the gungeon 2 but better
Is this game to be releaase on Steam?
Yes, working on that! But anyone who buys it here will get a steam key once it's launched there.
This game is Insanely Awesome!!!! Here's a video I did on Dungeon Core if you wanna check it out:
I'm a huge fan of roguelike twin stick shooter bullet hell games, and this does all of that perfectly! You definitely want to get this game if you like these kinda games!